About us
Quality &
Conveniece
LOCATION LOCATION LOCATION
The Lime Tree is perfectly situated in central Hastings. It is close to bus stops, and on the route to EIT which is just 13 kilometers away. It is close to shopping and food courts. The East Block Entertainment Precinct is just one block away, and two shopping markets are within easy walking distance. Many students prefer to live in Hastings because it is centrally located for employment and training opportunities. Many cultures are represented in Hastings' diverse community with restaurants and community meeting places easily accessible.
ACADEMIC SUCCESS
Academic success is important at The Lime Tree. There may be study groups for common courses and your room is acoustically insulated to make it a quiet place to study and live in. We have rules that makes for a comfortable space for you to concentrate on your work without being overly restrictive. We want our residents to succeed in their studies, after all, that's the reason you came here.
OUR COMMUNITY
One of the great reasons to live at The Lime Tree is that you can choose to be in the privacy of your room or enjoy the company of other residents in the dining and common areas or the courtyard. There is always something to do and someone to hang out with. You will make new friends and build awesome memories while enjoying the central Hastings lifestyle.
Accommodations & About Your Stay
The Lime Tree is modern, comfortable, friendly. There's no other accommodation like it in Hastings. We know you're going to love it.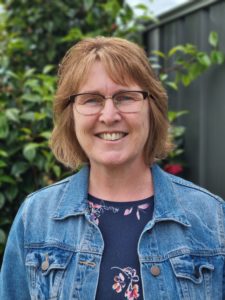 MANAGER
Lindel Stonestreet
Welcome to the Lime Tree. It is my pleasure to be your host while you are staying with us.  I understand how it can feel to be far away from home and will make everyone who stays with us feel comfortable.  You will be glad you chose The Lime Tree as your new place to live.
Have a Question?
Policies & F.A.Q.
Cafes & Restaurants
Kiwis love their cafes, and there are plenty in the Hastings' Central Business District. Cultures flourish in Hastings and this is exemplified in the food choices nearby. The Lime Tree is situated within walk to many cafes & restaurants where you and your friends can meet up for a meal and good times.
Shops
Need something for study? Maybe something fashionable? Shop for electronics, food, clothing and more all right here.
Shows & Entertainment
Focal Point Cinema is a short walk from The Lime Tree. And there are many other nearby attractions including the popular Splash Planet and more.
Outdoor & Adventure
Hawke's Bay is host to many outdoor activities. Hike Te Mata Peak, head to Ocean Beach or walk along Marine Parade or bike any of the many bike trails. Visit the Open Market on Sunday or just explore Hastings. There's many reasons to explore our region.
Day Trips
The Lime Tree can help schedule day trips for residents, or they can join us on outings. Buses are nearby going to Napier and other locations and attractions.
Art & Culture
Arts and Culture are core to Hastings. From the Hastings Art Gallery, to the annual Hawkes Bay Arts Festival to studying at the IdeaSchool at EIT, there is plenty to enjoy. You'll find music cafes and outdoor events throughout the year.
Contracts
Residents are required to sign a fixed-term contract and stay for the length of it. The contract is for either one or two semesters (20 or 40 weeks); but other contract lengths may be arranged. Details can be found in the Application pack.
Cancellation & Termination Policies
The Lime Tree's purpose is to serve students attending EIT and the Air HB Flight School. The cancellation and termination policies are clearly described in the Application pack.
House Rules
House rules are designed to create a safe and respectful environment for everyone while recognizing that our residents come from different backgrounds and cultures. See the Application pack full description. 
Application Pack
Download the Application Pack and email it along with your passport or other recent photo identification to info@thelimetree.nz. We will contact you once it has been processed.
Live and study in Style
We Have Vacancy!
208 Karamu Road, Hastings, NZ 4122